Books by Larry Kelley
Each of the following books is available for purchase as either hard copy (trade edition) and/or electronic (e-Book) edition. If you have any questions or problems using these links, please contact Larry Kelley.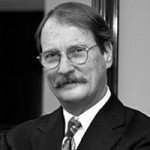 Mr. Kelley has written scores of columns on the dangers of western complacency. In his tenure as a political commentary writer, he has made a significant impact.
His feature articles have appeared in the Piedmont Post, the San Francisco Chronicle, Human Events, and Townhall Magazine. Two of his articles were featured on the cover of Townhall Magazine.
The result of ten years of research, his book, Lessons from Fallen Civilizations, contains the answers to questions he asked in the wake of 9/11. His book has already received critical praise as a saga which begins on the plane of Marathon in 490 BC and whose main character is Western Civilization.
Lessons from Fallen Civilizations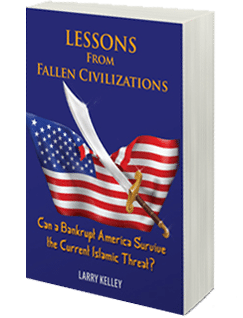 Islam's aggression against the West has been constant for the fourteen centuries of its existence. The armies of Allah conquered most of the Christian Middle East and nearly conquered all of Christian Europe twice.
Americans know that the fall of Rome has ominous lessons for America. They instinctively know that there are always barbarians at the gate. Using history as its guide, Lessons From Fallen Civilizations poses and answers the question -Can a Bankrupt America Survive the Current Islamic Threat?
Today, millions of militant Muslims awake every morning plotting the destruction of the US. Many are among us. They are our neighbors and co-workers. Their mission is to first intimidate, then to destabilize our economy and ultimately to plant the black flag of Islam at the top of the White House.
Kelley's book, Lessons from Fallen Civilizations:
Demonstrates how immutable laws have always governed the fall of five great civilizations
Shows how those immutable laws can be seen to repeat over time
Shows how the immutable laws are at work now
Identifies the decisions we must make and the actions we must take in order to remain a free people