Now President Trump, in what was his most lauded speech since he announced his run for president, has committed an unspecified number of new soldiers to the fight and the United States to a new strategy in Afghanistan.  Inevitably, his critics on the left and even some on the right questioned the wisdom of this, given that the sixteen-year Afghan campaign makes it America's longest war and one that we've lost because roughly 50% of the country is now in the hands of our enemies.

While most of the US press was totally fixated on attaching the labels of racist, bigot, and white supremacist to the President, it totally missed one of the biggest stories in a generation—a nuclear war with North Korea was averted.   

Today our enemies are many and diverse, composed of Asian dictators and stateless Muslim terrorists. And they are unified in their long-sought goal of conquering the West. Has this suddenly changed? 
SNEAK PEEK: This excerpt from 
VOLUME TWO

 shows ELEVEN Factors that have repeatedly lead to the destruction of great civilizations.

PLUS! See how these factors connect to recent events that may lead to the fall of the United States
A Word From the Author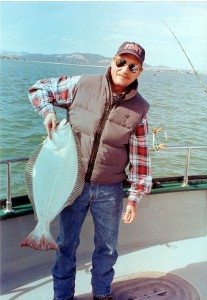 My wife considers me at times to be an insufferable alarmist. I found out though that I'm only a modern participant in a long tradition of American alarmists and also think I may have actually identified the first. His name was Professor Alexander Tyler. The professor was an expert on the Athenian Republic and was commenting here on the new republic that was being discussed in whispered tones by a growing number of American revolutionaries of his day. He wrote this alarming piece around 1760:
The Fall of the Republic
A democracy cannot exist as a permanent form of government. It can only exist until the voters discover that they can vote themselves money from the public treasure. From that moment on, the majority always votes for the candidates promising the most money from the public treasury, with the result that a democracy always collapses over loose fiscal policy followed by a dictatorship. The average age of the world's great civilizations has been two hundred years. These nations have progressed through the following sequence: from bondage to spiritual faith, from spiritual faith to great courage, from courage to liberty, from liberty to abundance, from abundance to selfishness, from selfishness to complacency from complacency to apathy, from apathy to dependency, from dependency back to bondage.