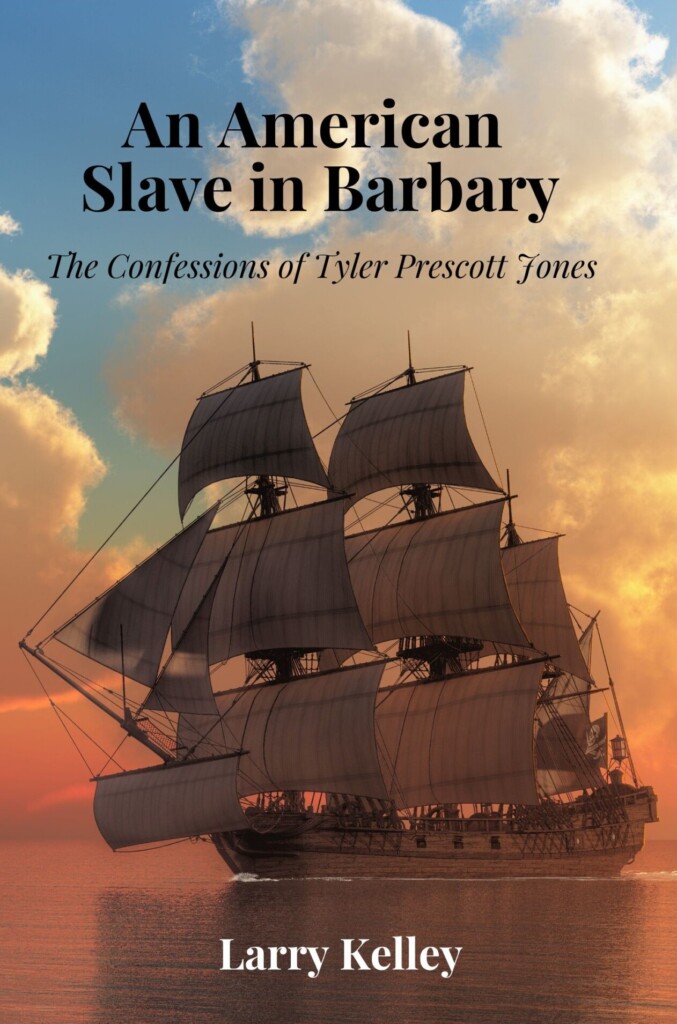 Prelude
On a July afternoon in 1800, when I was 18 and my brother, Robbie, was 15, we sailed our family's one-masted skiff into the greater Boston Channel. I had finished my first term at Harvard. The sky was clear and the salty breeze was wet, warm, and brisk. As we entered the main harbor, we solemnly gazed up at Bunker Hill where Warren Jones, our grandfather we never knew, was killed in the second battle of our war for independence.
It had only been nine months since George Washington died. There was still a somberness that affected commoners in the local taverns and privileged wealthy Americans in their salons. The country still mourned his loss.
We rounded the point and saw vessels anchored in the harbor, a huge two-masted Brig from Spain, a full-rigged frigate from France, a number of American merchant schooners, and even an Ottoman galley. Boston had become a major international port and merchant center. The sight of these new foreign vessels now seemed normal. Although we had not lived through the war, my brother and I understood who we were, the sons of an American revolutionary and his grateful beneficiaries. The site of so many foreign ships appearing in our harbor signaled to us that a new century and a new world had opened unlimited opportunities for us. With enormous pride, we basked in the knowledge that we were first-generation inheritors of the world's newest constitutional republic.
---
Freedom Chronicles Newsletter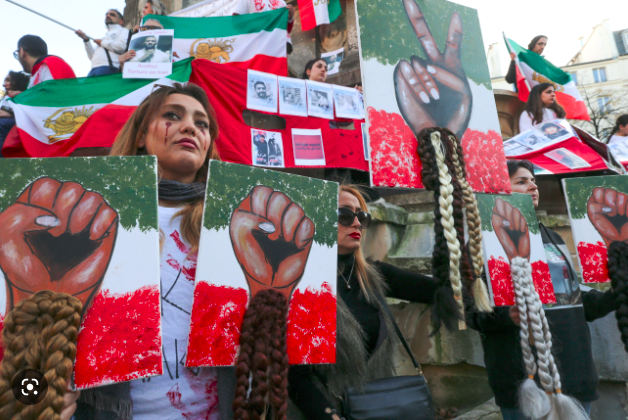 Freedom Chronicles #5
In my book, Lessons from Fallen Civilizations, I wrote—"History is not an exact roadmap for the future but it is the only navigation aid we have." Freedom lovers must face the current threat to our civilization, the new Axis of Evil, China, Russia, Iran, and North Korea.
China is stealing our proprietary technologies, flooding our country with fentanyl, and blackmailing our first family. We should respond in kind. Going forward, my Freedom Chronicles will report on the cracks in this unholy alliance and expose its glaring and appalling weaknesses.
Many Axis watchers believe we are now living in a 1939-like moment. Bolstered by its partners, China is rapidly advancing toward its long-and-openly-advocated goal of total hegemony over the West. This newsletter will now be dedicated to understanding our enemies, knowing their strengths, but more importantly, exploiting their weaknesses and following the Reagan model, that is, bringing them down "without firing a shot."
Recent drone attacks on U.S. military bases in northeast Syria have resulted in the death of a U.S. contractor and wounded six other American soldiers. We know the drones were Iranian, launched the IRGC (Islamic Revolutionary Guard Corps), the theocracy's paramilitary arm responsible for smuggling explosive devices into Iraq and killing thousands of our soldiers there. Reports from local monitoring groups reported our responding attack ordered by Biden claimed between four and eight fatalities of IRGC-aligned militants.
In what is becoming an all-too-common event, our primary air defense at our Syrian base, an Avenger missile system, was "not fully operational" at the time of the attack, experiencing an unexpected maintenance problem. Thankfully, U.S. officials also said Iran-backed militias launched 10 rockets at another U.S. base in the area but yielded no casualties. Testifying before Congress, U.S. Army General Michael Kurilla, commander of American forces in the region, reported that Iran has launched 78 attacks on U.S. positions in Syria since January 2021.
Weaknesses the West Must Now Exploit
Support for the theocratic regime in Tehran is disintegrating. Iranians by the thousands took to the streets late last year, after the regime brutally murdered a 22-year-old Iranian woman, Mahsa Amini, of Sunni/Kurdish descent, with unveiled brave young women and girls on the frontlines. Demonstrations continue more often and with greater intensity. Riots in Iran have been going on for over a decade.
In 2009, what came to be the "Green Revolution" saw hundreds of thousands of Iranians take to the streets in the capital to protest the fraudulent re-election of Iranian President Mahmoud Ahmadinejad. Nationwide protests shook the Islamic Republic in late 2017 and have occurred regularly in the years since. In November 2019, protests spurred the regime to kill as many as 1,500 demonstrators, according to Reuters. The rioters began challenging the regime's mismanaged economy, corruption, human rights abuses, and regional aggression against minorities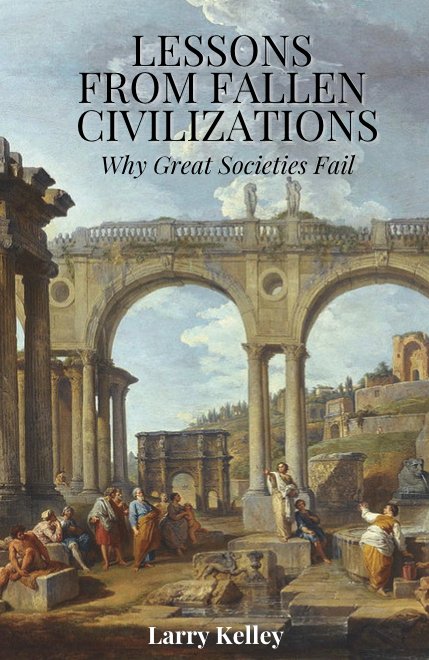 Larry Kelley's first work of comparative history has been revised and released under a new publisher. The new edition of Lessons From Fallen Civilizations Volume 1; Why Great Societies Fail, is available exclusively through the Larry Kelley Amazon Author Amazon Publishing. Please use the button link below to purchase Larry's books directly from the publisher via amazon.com.